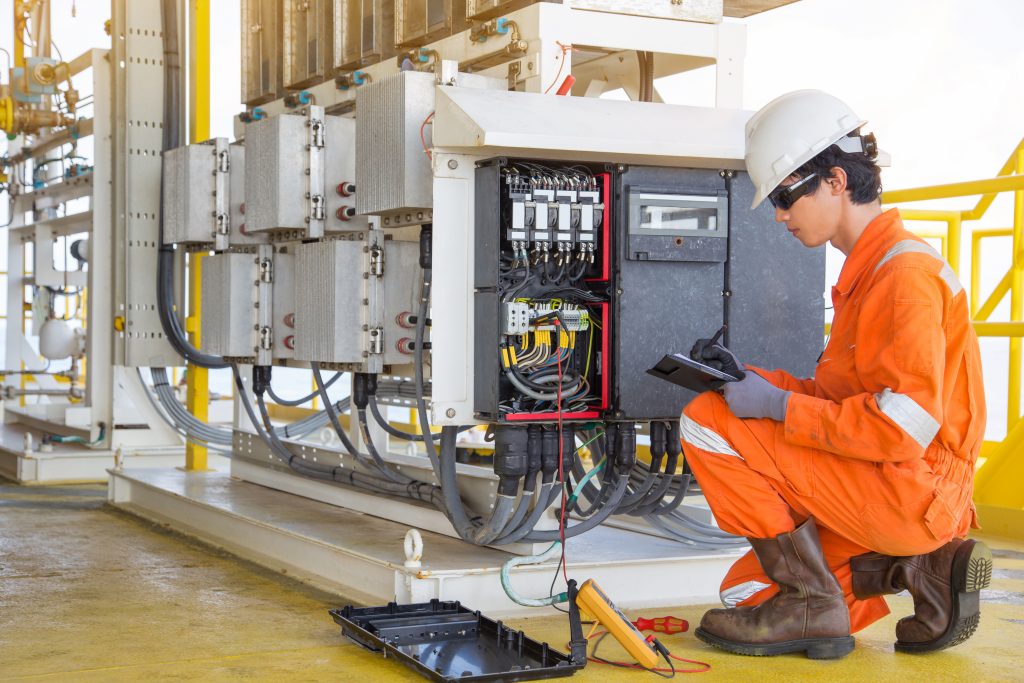 INSTRUMENTATION
Installation, termination/wiring, testing and commissioning of MOV Switch racks, MOV's and ESD's at Block Valve Stations.
Installation, termination, testing and commissioning for Fire & Gas equipment like FDI, GDF, GDT, Sounder, Beacons and MAC's, Heat Detectors, Smoke Detectors and Hydrogen Detectors.
BPCS, SIS and FGS Systems Cabinet erection cable glanding and termination
Telecom, PAGA and CCTV systems Cabinet, instrument installation, wiring, Loop checking and testing commissioning
Firefighting system & Fire Suppression system
Installation of process Instruments such as FT, TT, PT, LT and Junction boxes, fabrication and installation of cable tray and various kinds of FIRE & GAS and INSTRUMENT panels.
Cathode protection system installation, testing and commissioning of cathode protection CP system.
Calibration and loop checking of F&G and Process Instruments and preparation of loop folders.IR and Continuity of F&G and Instrument Cables. Supervising for the Splicing of Fiber Optic Cables.
Installation of instrument air tubing and Impulse testing of air lines.